Faculty of Human Life Science
Academics

Faculty of Human Life Science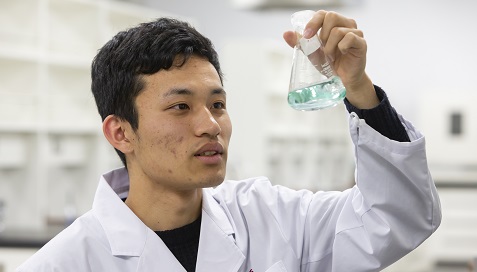 Developing the ability to innovate for more pleasant living
This faculty creates higher quality living through analysis and research on modern life from a scientific perspective.
Faculty of Human Life Science Admission Policy
The Faculty of Human Life Science is comprised of three fields: human life science, nutrition, and pedology. In this faculty, we cultivate human resources who can contribute to society in a sustained fashion, while considering how to improve the quality of life overall, and work in each field with a broad perspective.
Therefore, we accept students who are devoted to serious study in their respective field, and who wish to be active in society after obtaining a specialized qualification.
Department of Human Life Science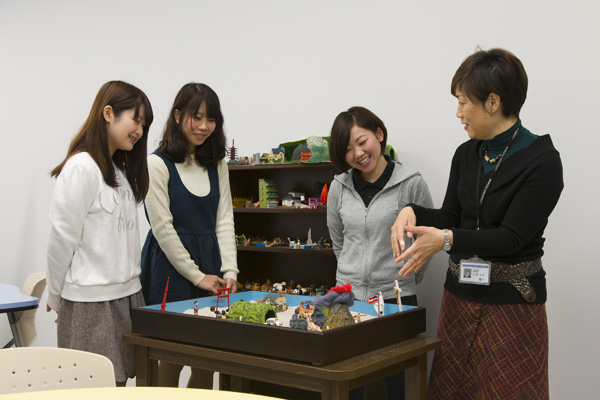 The source of new knowledge is the sensitivity to create new forms of living
By learning about a wide range of fields relating to daily life, students gain a comprehensive view of the various issues surrounding people and society, and become into human resources with practical skills enabling them to create healthy environments with a high level of cultural quality.
Psychology and Nursing Course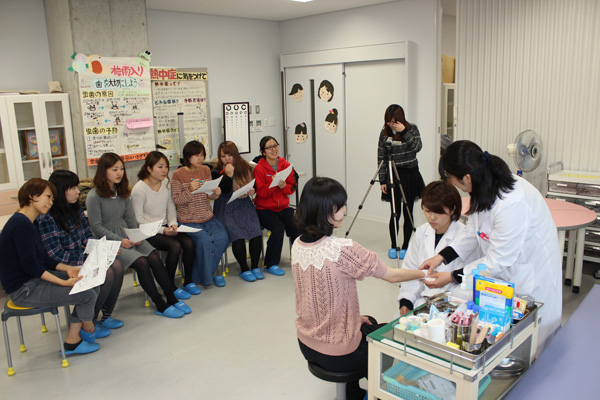 The aim of this course is to educate personnel with outstanding communication and counseling skills who can work as counselors at companies, in local communities, and at schools.
Design Course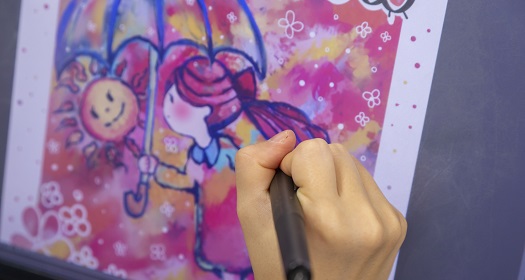 This course develops individuals who can create beautiful, creative living spaces through their awareness of relationships with society, and the ability to turn excitement and discoveries gleaned from familiar things into tangible form.
| | |
| --- | --- |
| Degree | Bachelor of Human Life Science |
Main Classes
| | |
| --- | --- |
| First year | Introduction to Human Life Science, Human Relations, Human Life Culture, Cognitive Psychology, Design Theory, Sketching, Painting |
| Second year | Communication Seminar, Counseling Theory, Web Design, Graphic Design Fundamentals, Space Design Fundamentals |
| Third year | School Nurse Seminar I and II, Fashion Design, Character Design, Interior Design |
| Fourth year | Graduate Research, Counseling Training, School Nurse Seminar III, Package Design, Space Design, Plan Design |
Paths after Graduation
Ordinary company, counselor at medical institution or company, instructor at welfare facility, school nurse, public employee, advancement to graduate school, publishing/printing, design office, corporate product planning/development, web designer, interior/home related company, apparel, hotel/bridal, painting school (teacher), graphic designer
Training Department of Administrative Dietitians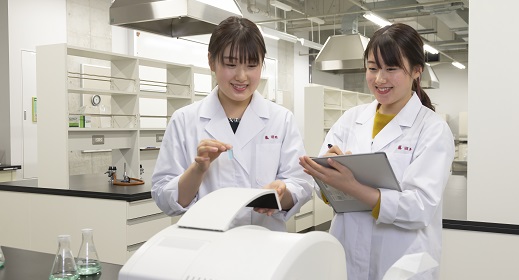 Educating administrative dieticians focused on total health of both people and society
This department trains administrative dieticians for work in a variety of fields including health, medicine and welfare. Today, achieving a longer healthy lifespan and improving quality of life (QOL) are important measures. Therefore, it is extremely important to develop specialists with the knowledge and skills to advise people regarding their health management. In this department, we strive to produce administrative dieticians who are focused on maintaining and improving peoples' health through diet.
| | |
| --- | --- |
| Degree | Bachelor of Nutrition |
Main Classes
| | |
| --- | --- |
| First year | Introduction to Life Science, Basic Nutrition Science, Introduction to Food Science, Food Chemistry (Lab), Topics in Food Science I, Topics in Food Science (Lab), Cooking, Cooking Training I and II, Chemistry, Biology |
| Second year | Microbiology, Molecular Biological Systems Science, Anatomy and Physiology, Life Stage Nutrition Science, Topics in Food Science II, Theory of Nutrition Education, Applied Nutrition Science, Basic Nutrition Science (Lab), Cooking Training III |
| Third year | Food Hygiene Science, Anatomy and Physiology (Lab), Biochemistry (Lab), Nutrition Information Processing Seminar, Introduction/Topics in Clinical Nutrition Science, Food Processing, Food Processing Training |
| Fourth year | Social Welfare, Exercise Physiology, Food and Health, Molecular Pathological Nutrition (Lab), School Lunch Hygiene (Lab), General Seminar II, Graduate Research |
Paths after Graduation
A distinctive feature of this department is that graduates can work in a wide range of professions using their expertise as administrative dietitians. Possibilities include nutrition administration at government agencies, clinical nutrition in hospitals, nutrition education in communities and schools, nutrition management at businesses and welfare facilities, and research/education at educational institutions.
Department of Pedology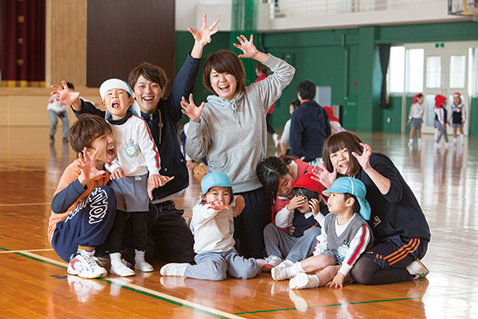 For those who love children
Specialists engaged in the development of children. In the Department of Pedology, students learn theory relating to children through a comprehensive curriculum, and develop practical skills via early engagement in volunteer activities, training, and interaction with children. We also have a full range of measures to aid graduates in finding careers in areas such as teaching and civil service.
Childhood Education Course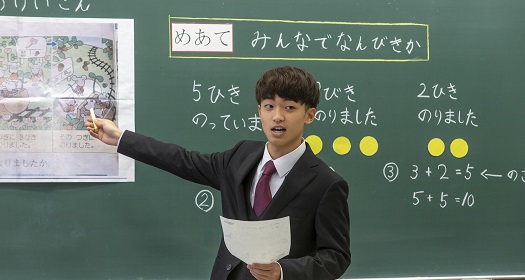 This course is suitable for students wishing to become elementary school or kindergarten teachers. Many classes cover teaching methods, so graduates can be teachers with extensive practical skills.
Early Childhood Education Course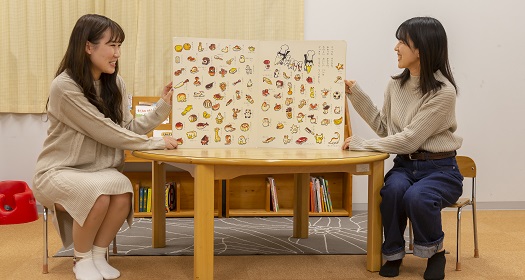 This course is suitable for students wishing to be kindergarten teachers, preschool staff, or childcare workers in child welfare facilities, homes for infants, and other institutions. A full range of classes on childcare studies are provided so students can master high-level childcare techniques.
| | |
| --- | --- |
| Degree | Bachelor of Pedology |
Main Classes
| | |
| --- | --- |
| First year | Introduction to Japanese Language Teaching, Art and Craft Education, Principles of Education, Principles of Childcare, Music (Instrumental, Voice), Introduction to Arithmetic Teaching, Fundamentals of the Teaching Profession |
| Second year | Introduction to Social Studies Teaching, Physical Education, Educational Psychology, Infant Care |
| Third year | Theory of Student Guidance, Child Education, Childcare Training, Educational Counseling, Subject Teaching Methods I, Educational Training, Graduate Research Seminar |
| Fourth year | Practical Seminar on the Teaching Profession, Graduate Research, Subject Teaching Methods II, Childcare Practical Seminar, Current Education and Childcare Issues |
Paths after Graduation
Almost all graduates work in elementary schools, kindergartens, daycare centers, or children's homes. Some also continue on to graduate school, or work in ordinary companies.