Outline
About Shikoku University

Outline

Our Founding Principle:Holistic Independence
"Holistic Independence" expresses our goal of equipping students with knowledge and skills, while fostering personal growth, and ensuring they have the practical skills they need to contribute to society.
Educational Philosophy
Based on our founding principle of "Holistic Independence," Shikoku University develops people with the basic knowledge and practical skills for functioning in society.
Develops individuals who can be independent as respectable members of society.
Develops individuals who can not only absorb knowledge, but also do their own thinking and research.
Places high importance on a good rapport between students, academic staff and working adults, and develops individuals who shine as human beings.
Has a wide field of view, and develops highly employable graduates who can contribute to society and local communities .
Emblem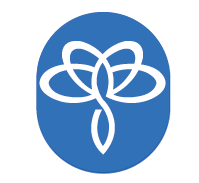 The Shikoku University emblem is designed to symbolize our students' flight into the future. It consists of a central "S" figure, standing for Shikoku University, flanked by four wings representing knowledge, possibility, freedom, and harmony.
The emblem's color is the French traditional color pervenche (blue with a tinge of red).